Top Halloween tech products
Halloween is just a month away, and the enthusiasts among you might already have started your preparations. Decorating your house with scary props is one of the most fun parts of the event. Everyone wants to have the scariest looking home in their neighborhood. Thus, today, we are here to help you step up your Halloween decoration game. We are going to take a look at the best tech products you can get for Halloween.
1. Electro Halloween fog machine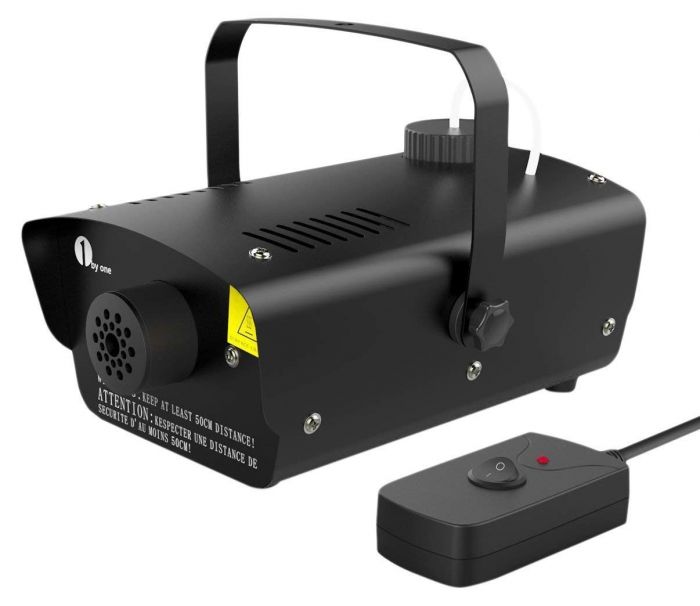 What better way to make your house look scary than covering it with mysterious fog? The Electro Halloween fog machine does precisely that. It also comes with built-in lights to give enhance the atmosphere even more. Moreover, with the wireless remote, you can turn it on and change the lights from far away, which adds to the mystery. The Electro has a high fog output and can cover distances of up to 3 meters. The high quality also makes sure that it lasts you for more than one Halloween.
2. AtmosFX Hollusion Projection material
Won't it be scary to see ghosts wandering outside your house? This is exactly what the AtmosFX Hollusion Projection material does. To make it work, you would need a projector set up outside your house. If you don't have a projector, you can get the bundles that come with a mini projector included.
The AtmosFX Hollusion projects scary ghosts on the exterior of your house. They are specially designed to look like holograms and give off the illusion that the ghosts are hovering in front of your home. It also comes with a special grey mesh material, with dimensions of 5.5ft by 9ft, to project the ghosts.
3. Lukat Halloween hanging decorations
This is one scary Halloween decoration; the hanging ghost will undoubtedly take your decorations to a new level. With its red glowing eyes and the creepy laugh, it is going to freak out anyone coming to your house. Moreover, it has a sound and motion detector, so it only comes to life when someone comes close or touches it. Well, whoever does that is in for a surprise!
Alexa is Amazon's personnel assistant; you might already use it in your daily life, but it also has a bunch of useful features for Halloweens. You can ask your Amazon Alexa to "play a horror story," and it would start reciting them in a spooky manner; it will even play some screaming sounds at times. Moreover, you can also ask Alexa to "play spooky sounds," and it will make sure to enhance your Halloween atmosphere.
Fire is certainly scary, but also a hazard. That is why you can get the LED Flame light bulbs. These light bulbs look like actual flames and with their different modes, such as breathing and flickering, you can use them to add flame-y touches to your decorations.